Healthcare Hero NFT Auction
One year ago, amid a then emerging pandemic, I set out to create a piece of art that honored the healthcare community. Seeking to capture the community's fortitude, fight, and tireless commitment to saving lives, Healthcare Hero – a modern-day angel was born.
Commemorating the one-year anniversary of completing this piece, I am pleased to announce this NFT auction. It is my hope that in finding a new owner, the image will continue to celebrate this community's courage and perseverance throughout the unimaginable demands presented by the COVID-19 pandemic.
Auction Date: Dates: March 31 -April 12
This NFT auction will close one year from the date the original mural was completed.
Item Description:
Exclusive rights to the Healthcare Hero image, an image that achieved viral popularity, inspired the healthcare community and general public across the world, and perfectly displayed a moment in a year that we will never forget.
Private Commission: The auction winner will also receive a 24"x36" hand painted, custom portrait commission honoring a healthcare hero of their choosing.
Additional Information: To learn more about my inspiration for this piece, to see the worldwide reach and impression made by this piece, or to get answers to questions regarding the NFT auction process, please check out my instagram page.
Austin Zucchini-Fowler
austinzucchini@gmail.com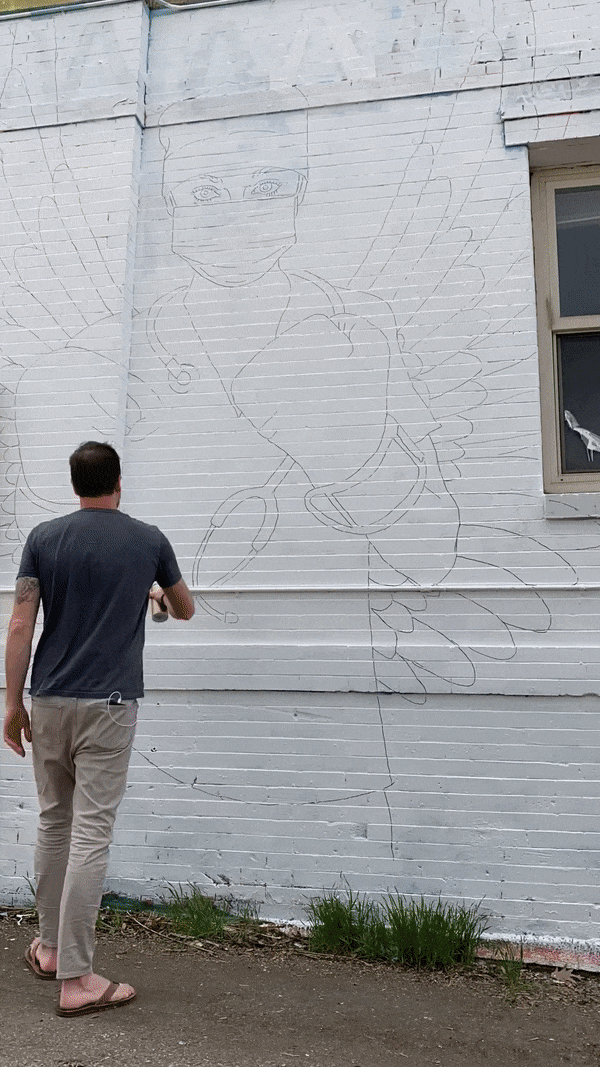 Austin is a Denver muralist aiming to spread gratitude across Denver. His current public work aims to spread gratitude across colorado by highlighting different professions and people. He works in a unique pointillism style mixing in spray paint and acrylic brush work. His themed "Walls of Gratitude" is an ongoing body of work that has only developed from generous support from the community.
AS SEEN IN